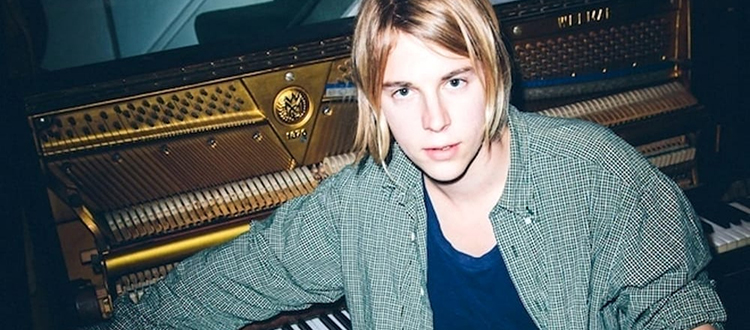 Alcatraz Tom Odell 15 febbraio 2017
Tom Odell il 15 febbraio all'Alcatraz
Alcatraz Tom Odell 15 febbraio 2017 – Eventi Milano. Mercoledì 15 febbraio Tom Odell si esibirà per il pubblico dell'Alcatraz in occasione del tour di supporto al suo nuovo lavoro Wrong Crowd.
Tom Odell, classe 1990, si è aggiudicato il BRIT Awards Critic Choice del 2013 con Long Way Down. Oltre ad aver venduto più di un milione di copie e conquistato il prestigioso Ivor Novello Award come Songwriter Of The Year. I suoi singoli Another Love e Real Love sono stati delle hit nella UK Top 10.
Del suo ultimo album Wrong Crowd il cantante racconta….
Volevo che il suono di queste canzoni fosse maestoso, grandi archi e melodie che enfatizzassero le canzoni, ricche di musicalità senza trattenere nulla.
Biografia
Tom Odell è nato a Chichester, West Sussex. Il padre lavora come pilota di linea, mentre la madre di Tom è un'insegnante di scuola elementare. Tom ha anche una sorella più grande.Trascorre parte della sua infanzia in Nuova Zelanda per via del lavoro del padre. Frequenta una scuola privata, il Seaford College, dove conosce l'amico e collaboratore Ian Miller.
Da giovanissimo Odell studia piano classico e inizia a scrivere canzoni a tredici anni. Ma pensando di non essere abbastanza bravo e per paura di non essere compreso musicalmente non rivela a nessuno i suoi testi.
All'età di diciotto anni lascia l'università e prova a trovare un posto come insegnante presso la scuola di musica in Liverpool. Si esibisce al piano in un locale notturno ma senza riscuotere successo. Lavora come barman per potersi mantenere ma viene licenziato e dopo un anno ritorna nella sua Chichester. Tom Odell non si dà per vinto e si sposta spesso a Londra con l'auto della madre per cercare di trovare una sua strada nel mondo della musica. Lascia annunci alla scuola di musica. E finalmente si riesce trasferire a Londra per suonare in un gruppo, i Tom and the Tides. L'avventura con la band dura poco perché lui stesso decide di diventare un solista.
Alcatraz Tom Odell 15 febbraio 2017
Dove: Alcatraz
Indirizzo: Via Valtellina, 25 – Milano
Dal: 15/02/2017 al: 15/02/2017